Druckansicht
Presenting in English (for University Lectures)
Referent/in:
Lorraine Mannion
Standort:
Universität Erfurt
Datum:
31.03. - 01.04.2017
Anmeldefrist:
05.12.2016 - 10.03.2017
3 freie Plätze
Zur Zeit ist das Einschreiben in diesen Workshop nicht möglich. (Die Einschreibefrist ist abgelaufen oder hat noch nicht begonnen.)
Modul:
Schlüsselkompetenz
Teilbereich:
Akademisches Arbeiten
Workshopbeschreibung
---
This application-oriented presentation skills course is aimed at academic teaching staff, or PhD students, who wish to improve their ability to present clearly and effectively in English. You may have an excellent level of English already but lack the confidence to speak in front of larger groups. Or you may wish to expand your repertoire of language to give your presentation skills more impact and coherence. After looking at the qualities of effective presentations and focusing in particular on structure, signposting, emphasizing, and dealing with questions (using visual aids, diagrams etc.), participants will be given the opportunity to give their own individual presentation, which will then be reviewed and discussed.
The course involves active participation; participants are asked to prepare a short talk/presentation of about 10-15 minutes from their field of research or teaching. Everyone will receive personalized feedback on their presentation style, as well as a script with various tips and exercises.


Referent/in
---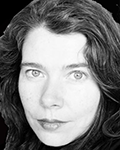 Lorraine Mannion
Dolmetscherin  für Englisch - Englischdozentin an verschiedenen Hochschulen in Berlin - Durchführung von Workshops in englischer Sprache zu den Themen "Academic Writing", "Intercultural Communciation and Presenting Skills"

Am Workshop teilnehmen
---
Zur Zeit ist das Einschreiben in diesen Workshop nicht möglich. (Die Einschreibefrist ist abgelaufen oder hat noch nicht begonnen.)